MISS MINUTES Origin and Kang Romance Explained | Sneak Peek
*We're a participant in multiple affiliate programs including the Amazon Services LLC Associates Program, affiliate advertising programs are designed to provide a means for us to earn fees by linking to Amazon.com and other affiliated sites to provide the highest quality content to you at no charge.*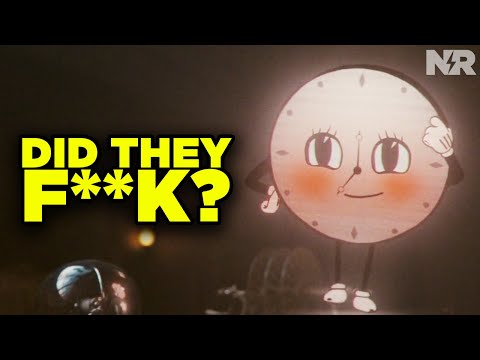 MISS MINUTES Origin and Kang Romance Explained | Sneak Peek
You're thinking it, we're thinking it, so we're gonna ask the question because no one else wants to! Plus, what is Miss Minutes' origin, and is she being set up to be the true villain of Loki Season 2? To get your free 30 day skincare sampling set go to https://geolog.ie/ROCKSTARS100 !
Join Erik Voss and Maude Garrett on this week's episode of the Sneak Peek! Where we look ahead to Loki episode 4 and the rest of the season as we reach the half-way point.
Build your own Geologie self-care routine. The more you buy, the more you save.
https://geologie.com/pages/bundle-builder
CHAPTERS
Check out our sweet, sweet merch! http://www.NerdRiot.shop
Subscribe | Enable ALL push notifications 🔔
New Rockstars: https://newrockstars.link/NR-Sub
The Deep Dive: https://newrockstars.link/DD-Sub
The Breakroom: https://newrockstars.link/BR-Sub
Follow New Rockstars​:
Instagram: ​https://instagram.com/newrockstars
Facebook: ​https://facebook.com/newmediarockstars
Twitter: ​https://twitter.com/newrockstars
Patreon: ​http://patreon.com/newrockstars
About New Rockstars:
Hey everyone, welcome to the official New Rockstars YouTube channel! We got you covered with our in-depth analysis of every movie and television show you love! Don't forget to subscribe and enable all push notifications so you never miss a podcast, breakdown, or theory.
PATREON PRODUCERS:
Comically Inclined Studios
Ladmia
LookNoHands
Karen Wang
Rick Denmon
RXJedi
Written by: Erik Voss // Hector Navarro // Jessica Clemons
Executive Producer: Erik Voss http://www.twitter.com/eavoss
General Manager: Zach Huddleston
Director of Programming: Brandon Barrick
Head of Production: John Costa
Post Production Supervisor: Riley Auskelis
Staff Editors: Drew Coombs, Joshua Steven Hurd
Editors: Aaron Carrion, Alexa Graham, Alex Watson, Cody Kenner, Ed Vilderman, Garrett Johnson, Georden West, Jason Greene, Kelly Joule, Songvit Kiatpiriya
Camera Operator: Dashiell Hamingson
For business inquiries please contact business@nrdigitalstudios.com